Policies and Accreditations
Covid 19 Policy
Covid-19 orange light for all New Zealanders traveling on Queenstown Wine Trail .
Last updated  3rd December 2021
Below are the Health & Safety measures Queenstown Wine Trail have taken. We hope you understand and appreciate the pressures during this time and lets be patient together. We are pro-choice however as a small business we need to make the following requirements;
Please bring your vaccine pass as we need to scan it on arrival.
Wear face masks when in our van. These are not required to be worn while drinking or eating at the wineries. We will be keeping travel groups separated as much as possible during the tour & all your winery visits will be rebooked.
Contact tracing only takes a minute! – It is Government regulation to keep records of who is on tour. We have the NZ Covid Tracer App QR code on display in our vehicles for you to use on arrival. All vineyards that we visit are displaying NZ COVID Traveler QR codes & vaccine pass scans at entrances to assist with contact tracing. Check-in on arrival to each vineyard/venue.
Strict hygiene for you and the safety of others !– personal sanitiser, masks & vehicle disinfection process to the best of our ability prior to each tour.
Social distancing – Our staff members, being front line, will be wearing masks & may choose not have physical contact with our visitors while on tour, this includes shaking hands, handling of visitor's personal belongings (e.g cameras, clothing) during tours.
Refund Policy
Anybody who has booked Queenstown Wine Trail and are unable to attend due to them being on covid restrictions to travel OR Queenstown being on covid restrictions and unable to operate, will be fully refunded (minus a $10 transaction fee)
If you are required to isolate due to Government advice or are feeling unwell or showing any Covid-19 symptoms please let us know immediately and we will cancel your bookings with a full refund

Thanks from the Queenstown Wine Trail team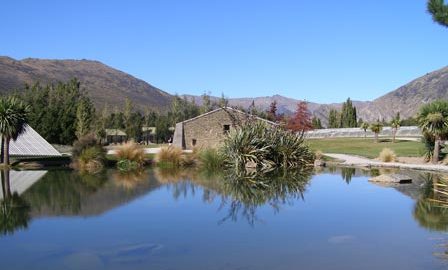 Environmental Policy and Accreditations
Queenstown Wine Trail is committed to the environment and takes active steps to minimise the impact of our operation. Current environmental initiatives of Queenstown Wine Trail:
Our vehicles are serviced and maintained regularly which helps reduce fuel usage and carbon emissions.
All of our Private wine tours have bottled spring water available in our vehicles but we do encourage you to use the water made available at every winery and reduce the number of single use plastic bottles entering the environment.
We run a fleet of late modelled comfortable and efficient vehicles which have less impact on our environment.
We use cold water and only biodegradable cleaning products to wash our vehicles.
Our members of staff are trained in emission-reducing driving techniques, waste management, water and energy conservation.
We ensure that all our printing material and products are sustainably sourced. We use refillable ink cartridges.
Any waste is recycled.
The majority of the vineyards visited are Sustainable Winegrowing New Zealand Accredited Vineyards – for more information see the New Zealand Wine web site
We are Qualmark endorsed. Qualmark® is New Zealand tourism's official mark of quality. All accommodation and tourism businesses which carry the Qualmark® means they've been independently assessed as professional and trustworthy, so you can book and buy with confidence.