About us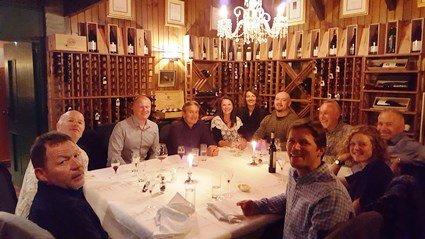 Queenstown Wine Trail is proudly family-owned. Lance Benseman and Heather McDonald have spent 27 years building their love of local wine, and their experience shows.
Lance and Heather's strong local relationships guarantees a quality experience for all wine tour guests. Queenstown Wine Trail is the leading tour operator in the area. You can expect a friendly, personalised day with the best in the business.
Queenstown Wine Trail is a New Zealand owned company.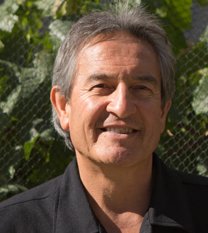 Lance Benseman – Managing Director
For 35 years, Lance has been immersed in the Queenstown tourism industry. His curriculum vitae covers everything from mountain ski patrol to ice skating to white water rafting on the Shotover River, which is where he met his lovely wife, Heather.
Persuasive guests may be able to convince him to play them a tune on his ukulele. Lance juggles business and family life with his commitment to art and music. Any spare time sees him teeing off at one of the region's incredible golf courses.
Lance is of Ngāti Porou heritage and loves to share the odd Māori legend. He loves meeting wine enthusiasts from all walks of life and is an authority on the region's growth in the last few decades.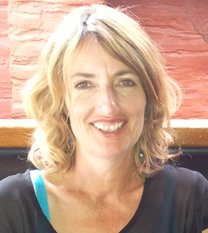 Heather McDonald – Managing Director
Heather's connection with Queenstown and Central Otago goes back to the Gold Rush days in the 1860's. Her great-grandparents owned the local store for gold miners in Skippers Canyon and her grandparents once ran Ben Lomond Station. The property ran from the base of Coronet Peak to the (now) gondola.
She caught the travel bug and saw the world before coming home to Queenstown as a nurse. She somehow ended up driving tours around the area, particularly to Skipper Canyon, where she bumped into her now-husband, Lance.
The rest, as they say, is history.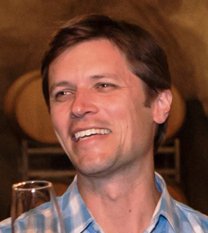 Andrew Bisset – Business Manager
Andrew's love affair with Queenstown began on his honeymoon. He and his new wife took a wine tour with Lance in 2001, and fell in love with Central Otago. A decade ago, they made this region home. Andrew worked for seven years with a popular booking agency, and brings incredible industry knowledge to the team.
He now manages the business and passes on his passion to everyone he meets.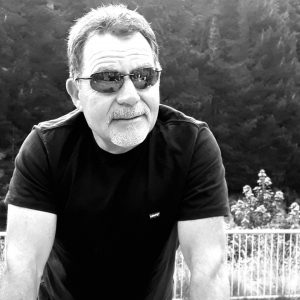 Rex Duncan – Guide
Rex hails from Riverton, near Invercargill in the deep south. He spent 25 years working abroad with his family in tow, tripping around Asia and the Middle East. His love for good wines grew, and with extensive wine knowledge under his belt, made Central Otago home. Since he came back to New Zealand, his golf game has improved and he's found more time for biking and the outdoors – it's all about work-life balance.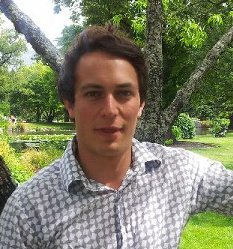 Lewis Benseman – Guide
Since Lewis can remember, his family has been immersed in the Queenstown Wine Trail.
Lewis keeps an eye on our fleet of vehicles, and has been playing receptionist and reservations backup from a young age. He's proud of his Queenstown heritage and has been an AJ Hackett Bungy employee for the last decade. He's has recently joined the QWT ranks as a tour guide. He's a social butterfly with lots to chat about and brings a youthful vibrancy to the company.
---
The Wine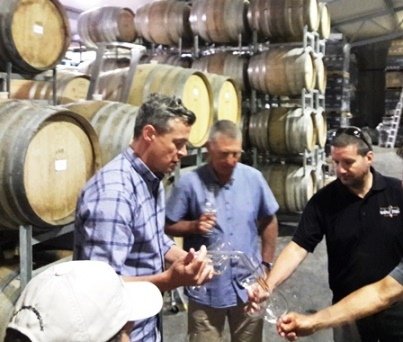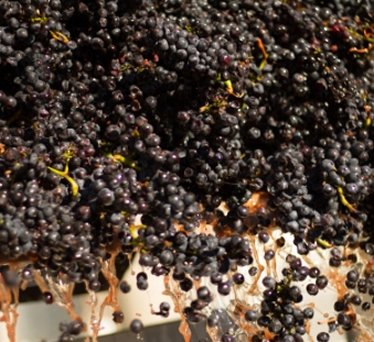 Chris Keys, Gibbston Valley Chief Wine Maker with QWT staff
New Zealand may be a small country, but we have a global wine reputation for producing some of the best in the world. Our Sauvignon Blanc and Pinot Noir certainly turns heads, and there can be no doubt that we take our wine growing very seriously.
The country is about the same size as California or Great Britain. The scenery here is breathtaking. Wineries sit against backdrops of snow-covered mountains, glacial blue rivers and rolling countryside. The views alone are worth the trip, but they're enjoyed all the more with a glass of wine in one hand.
Central Otago is the fastest growing of the 10 New Zealand wine regions. It is also the southernmost wine region in the world, and displays a unique climate of extreme temperature changes and low rainfall.
Combine the crazy weather with beautiful soil, and it's not hard to see why 80% of the wine grown here is award-winning Pinot Noir.
The first grapes were planted here in 1894, but commercial growing didn't take off until the 1970s.