About us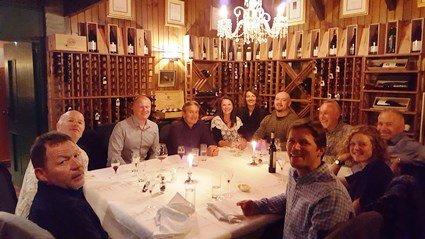 Queenstown Wine Trail is Queenstown's original wine tour company, established in 1992.
Proudly family-owned and operated, the company has spent 30+ years building their love of local wine, and their experience shows.
Queenstown Wine Trail is the leading wine tour operator in the area. Our strong local relationships guarantees a quality experience for all our wine tour guests. You can expect a friendly, personalised day, with the best in the business.
Queenstown Wine Trail is a New Zealand owned company.
---
The Wine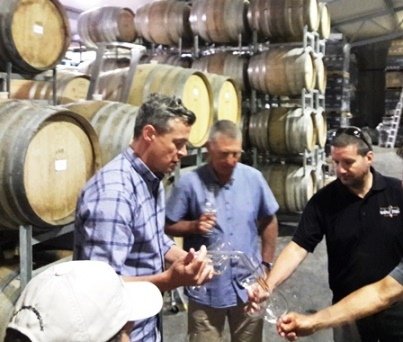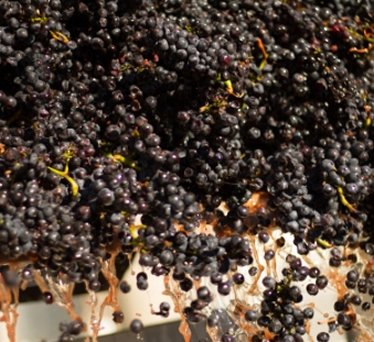 Chris Keys, Gibbston Valley Chief Wine Maker with QWT staff
New Zealand may be a small country, but we have a global wine reputation for producing some of the best in the world. Our Sauvignon Blanc and Pinot Noir certainly turns heads, and there can be no doubt that we take our wine growing very seriously.
The country is about the same size as California or Great Britain. The scenery here is breathtaking. Wineries sit against backdrops of snow-covered mountains, glacial blue rivers and rolling countryside. The views alone are worth the trip, but they're enjoyed all the more with a glass of wine in one hand.
Central Otago is the fastest growing of the 10 New Zealand wine regions. It is also the southernmost wine region in the world, and displays a unique climate of extreme temperature changes and low rainfall.
Combine the crazy weather with beautiful soil, and it's not hard to see why 80% of the wine grown here is award-winning Pinot Noir.
The first grapes were planted here in 1894, but commercial growing didn't take off until the 1970s.